About Us
Shijiazhuang Dongyuan Cooling Technology Co., Ltd
Founded in 2001 ,Shijiazhuang Dongyuan Cooling Technology Co., Ltd is the earlest company, who makes PC water cooling products in China.Since its foundation ,company is focusing on supplying premium water cooling products,whole liquid cooling solutions to customers.Now company own rigisted brand "SYSCOOLING",which has already been a famous sign in worldwide water cooling market.

Syscooling branded products enclosing water cooling water pumps,radiators ,CPU& GPU water blocks,coolant and fittings for building water cooling system.Many of its products own standard patents,Syscooling brand has been a leader and symbol of premium water cooling in world markets.
Brand story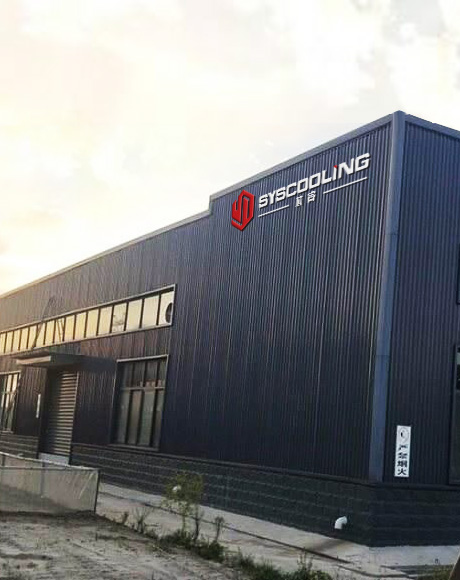 2001
Company established as the earlest water cooling suppliers.
2002
Study and produced GPU water blocks.
2003
Produced all in one water cooling.
2004
Developed first generation water cooling radiators.
2005
Published first copper radiator named PD series.
2006
Developed first muted water cooling pump SC-300T
2007
Manufactued first flow meter in China.
2008
Study and produced first utral-quiet pump in world market named P60 series, specially for water cooling system.
2009
Company passed ISO9001 certificate.Produced SC-600T pump.
2010
First aluminum radiator named AS series,published in world market.
2011
Produced first dual optical drive water pump in China.
2012
Designed pump+radiator all in one water cooling system.
2013
P60 series pump were official published ,owned same performance with DDC10W.Produced SC-750 water pump.
2014
Company was ISO14001 certificated.
2015
Studied and produced P67 series pump,DIY CPU water blocks,full cover GPU water blocks.
2016
Successfully on manufacturing of P90 water pump,can be compared with D5 pump.
2017
Upgrade SC-300T water pump.Increased deisgns of connectors.
2018
Syscooling was known as High Technology company in China.
2019
Owned AAA certificates,18 patents of water cooling products.
2020
AI series water block ,Radiators,Pump and all in one cooler produced. New product is on the way ...